Translational Research

Services
Elevate your image expectations. Rely on Tribun Health's expertise to deliver rapid and accurate results for your projects. Whether you require accurate extraction of key data or wish to discover new tissue insights from your samples, you will gain hands-on access to your results enabling you to fully understand the outcomes.
Standardize what you can see, discover what you cannot.
Gain access to the most accurate algorithms to quantify the desired data and leverage predictive models to reveal novel insights into tissues.
Extract the information you seek
Tribun Health offers a comprehensive solution for your project needs, encompassing both advanced technology and robust support services. Whether you're in need of quality control assessment, tissue segmentation, or quantitative biomarker expression analysis, we've got you covered.

Through a collaboration with Tribun Health not only can you outsource the analysis to an AI Platform company with a proven track record of success in Computational Pathology, but also get interactive and secure access to your study data via the platform.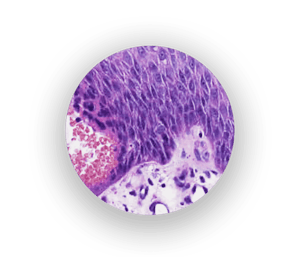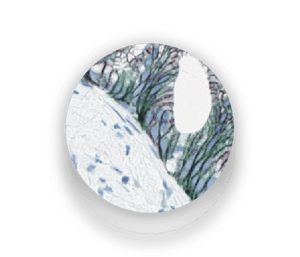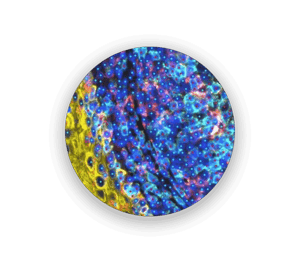 We support analysis of Regions of Interest (ROI) and Whole Slides Images (WSI) across various modalities, including whole slide images, brightfield, H&E, immunohistochemistry (IHC), and immunofluorescence in simplex, duplex and multiplex.
Unveil the spatial biology present within your tissue specimens
Tribun Health's team of experts can conduct spatial analysis on your high-dimensional multiplex images. Tailored to your requirements, you will receive detailed reports featuring biomarker expression quantifications, distal analyses, and cell population phenotypes. Acquire invaluable insights into the biological processes occurring within your tissue samples.
Discover New Tissue Insights
Go beyond your current expertise with our end-to-end, hypothesis-free approach. Our cutting-edge deep learning technology has the capability to uncover meaningful insights from intricate high-density histology data.
You will navigate and interpret these findings using heatmaps and morphological annotations. Gain the power to identify crucial biomarkers and high-value predictive signatures that have the potential to change patient outcomes.
Why choose Tribun Health ?
Reliability
Outsource to proven experts in Computational Pathology.
Accuracy
Highly accurate identification of biomarkers with strong robustness to heterogeneity.
Image Agnostic
Suited for multiple stainings & scanning protocols.
Fast Delivery
Batch upload and analysis of images.