EyeDo

AI Platform for

Clinical Trials
Accelerate your clinical trials through image analysis powered by deep learning. Our computational pathology platform fully enables adherence to Good Clinical (GCP) and Laboratory Practices (GLP).
Fast, reproducible and standardized. Enter the new era of clinical trials
Clinical trials are subject to GCP principles, ensuring the safeguarding of patients' rights, safety, well-being, and data integrity. At Tribun Health, we are committed to building the solutions that can drive clinical trials forward. Discover our image analysis platform that leverages deep learning technologies while supporting compliance with GCP and GLP principles applicable to the analysis of samples from the clinical trials.
Streamline your image analysis with a controlled workflow
Each workflow is tailored to the specific goals of a study, with visual indications providing of an overview of the project's progress. Users are guided through each step including quality controls to validate the data and its integrity.
Benefit from a paperless experience with integrated E-signatures
Ensure your data has been verified and correctly validated through our integrated Electronic Signature (E-Sig) functionality within the platform. Our E-Sig allows electronic signing of generated records, fully aligning with the requirements of 21 CFR Part 11.
Ensure the integrity of your data through comprehensive audit trail
Within a GCP framework, projects demand complete traceability. The extensive volume of data produced through digital histopathology analysis makes it extremely challenging from a regulatory standpoint. Our audit trail feature seamlessly records each action executed on the platform, simplifying the retrieval of such events.
Are you interested in learning more about our

Clinical Trials Services?
Discover our Quality Management Framework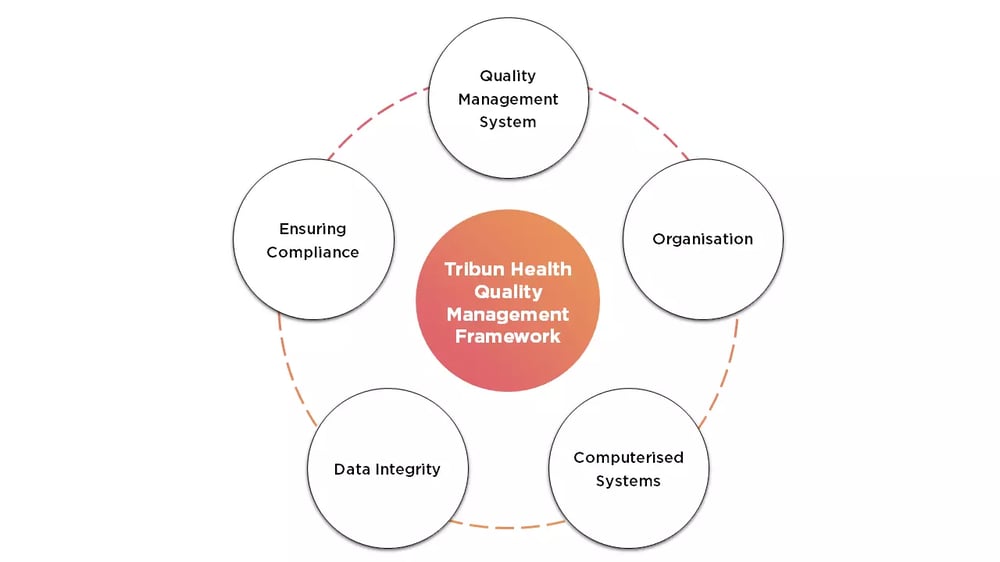 Quality Management System
At TH, we strive to deliver high-quality products in the most responsive way. Our ISO 13485 certification reinforces this unwavering commitment to quality and the robustness of our quality management system.
Organisation
Quality is an integral part of our daily activities, starting from the early steps of the projects. Our facilities, work environment and processes are controlled by standardised policies and procedures, that undergo regular evaluation. We employ an EDMS (Electronic Document Management System) to control our quality documentation, including records while enforcing the records retention policy.
Computarised System
All software tools used as part of the GCP and GLP processes, including the EyeDo platform, are validated prior to use, in compliance with the industry standards. There are the two layers of validation for the platform : design qualification product-wise and IQ/OQ/PQ project-wise. Backups and contingency plans are in place to ensure business continuity.
Data Integrity
To make sure you can trust your data, controls are in place to ensure that data is complete. To instil confidence in your data, stringent controls are implemented to guarantee data completeness. All activities are promptly documented and are attributable to a specific individual. Only authorized individuals can make changes to records, with no overwriting. Records are regularly reviewed. Data is maintained securely from its creation to disposal.
Ensuring Compliance
Every clinical investigation needs to be conducted and managed with a strict compliance to regulation, using qualified tools and stringent management principles. Our platform enables its users to be in compliance with GCP and GLP principles.