Advancing Drug Discovery with Artificial Intelligence
EyeDo is a web-based computational pathology platform powered by deep learning for image analysis in translational and preclinical research. Tribun Health's EyeDo platform aims to optimize processes and enhance the capabilities of biopharmaceutical companies and CROs involved in drug discovery and development.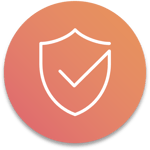 Secure
Your data is protected by state of the art security with end-to-end encryption.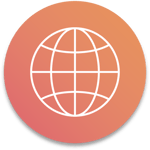 Web-based
Access all the EyeDo features through an internet connection, ensuring a consistently optimal user experience.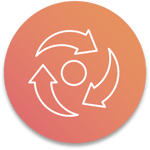 Deployment
Benefit from on-demand click deployment. EyeDo installation is fast, flexible and scalable.
Effortless Slide Visualization and Analysis: The EyeDo Difference
Tribun Health's patent-protected viewer allows for seamless slide visualization from any location, at any time, whether using a microscope or a computer. With EyeDo, navigate through images easily at single-cell or whole slide level and harness your qualitative and quantitative results instantly


Optimize your workflows with a Dynamic Annotation System
EyeDo offers a powerful annotation system that allows users to add, edit, and classify regions of interest on images using easy-to-use tools. With EyeDo's deep learning-based algorithms, users can benefit from automatic analysis of whole slide tissues, resulting in unmatched accuracy in quantifications. In addition, all annotations and results can be downloaded directly from the platform. This annotation system enhances the efficiency and accuracy of image analysis in digital pathology and research.
Are you interested in learning more about our

Solutions and Services?
Foster scientific progress through collaboration
EyeDo provides a flexible platform that allows pathologists, data scientists, and clinical managers to share images, annotations, and reports from anywhere. With EyeDo, digital assays can be mutualized in a single platform, and partners can choose to share or integrate the entirety or parts of their data sets. Access to EyeDo cloud-based platform is secured with different levels of permissions, ensuring data privacy and confidentiality. Eye Do also offers functionalities such as controlled workflows and meets security and compliance requirements (21 CFR Part 11, GCP, …).
Access to real world pathology data and cohort builder
Drawing upon our experience in the field of pathological data streams, we leverage our digital pathology technology and a network of private hospitals and laboratories to access real pathological data.
This access to data provides significant advantages for pharmaceutical companies in cohort formation. It allows them to select sites with full awareness, create precise patient cohorts, and conduct robust trial comparisons using synthetic control arms. This approach streamlines study design, enables data-driven decision-making, and ensures regulatory compliance. Ultimately, these capabilities enhance the efficiency and effectiveness of clinical trials, thereby contributing to better outcomes in drug development.
Subscribe to our
newsletter

to receive information on our latest innovations